AlkaVoda Shower Filter ( Standard )
Available in Chrome and White
AlkaVoda Shower Filter ( Slim )
Available in Chrome and White
Details
AlkaVoda Spa Shower Filter System can remove 99% harmful chemicals like chlorine and chloramines which are linked to cancer and skin problems. Filtering shower water is one simple and relatively inexpensive step that can make a big difference in reducing chlorine and other chemical exposure in the home.
Specification of AlkaVoda Spa Shower Filter
Model: ASF-102
Body Material: ABS plastic with plating surface
Color: Chrome
Inlet / Outlet: 1/2'' male/ female
Flow rate: 1.45 GPM
Bigger Head Diameter: 2.7cm
Smaller Head Diameter: 2.0cm
Pressure range: 5-90 PSI
Temperature range: 4°C ~ 60°C

Weight: 0.8 pounds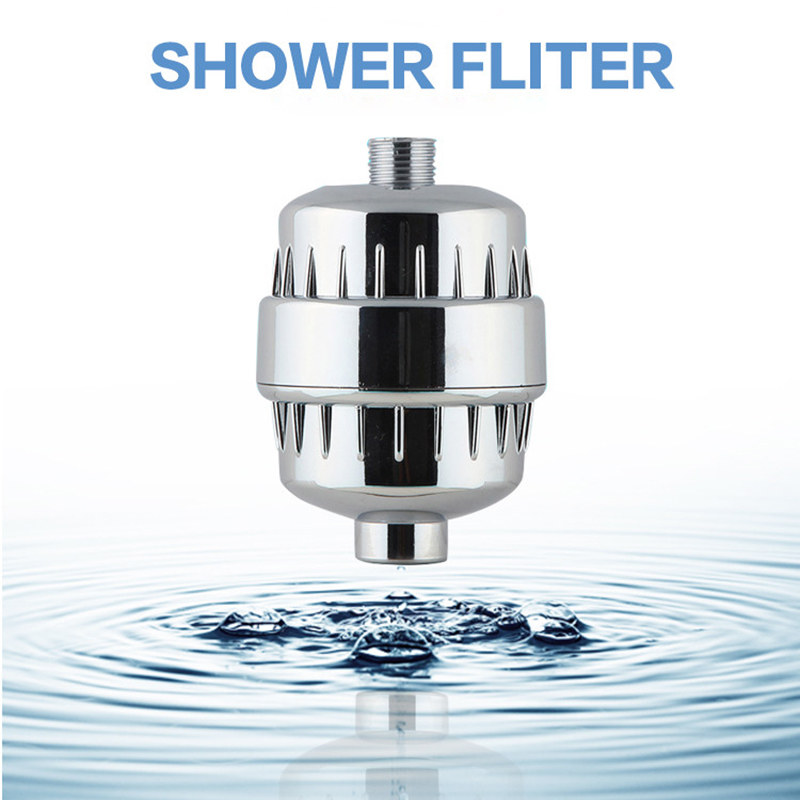 Filter Media of 3 stages AlkaVoda Spa Shower Filter

1st of KDF-55

Removes 99% harmful chlorine and heavy metal ions, such as Zn2+,Hg2+,Cu2+, Cd2. Say goodbye to hydrogen sulfide, lead, mercury, arsenic, and other metals through a chemical redox reaction.
Reduces exposure to Radon and discourages the growth of mold, fungi and algae
Reduces lime and scale buildup for cleaner showerhead nozzles and bathroom fixtures
2nd of Calcium Sulfite
Dramatically reduces levels of chlorine and other harmful compounds in your shower water, you will avoid further intoxication and improve your health
3rd of Activated Carbon
Adsorb chlorine, bad odors and other impurities.
Contact us for more information @

Tel : 01 8670574 Mob : 0861513186 E.mail : info@completewatersolutions.ie
Copright : Complete Water Solutions 2013